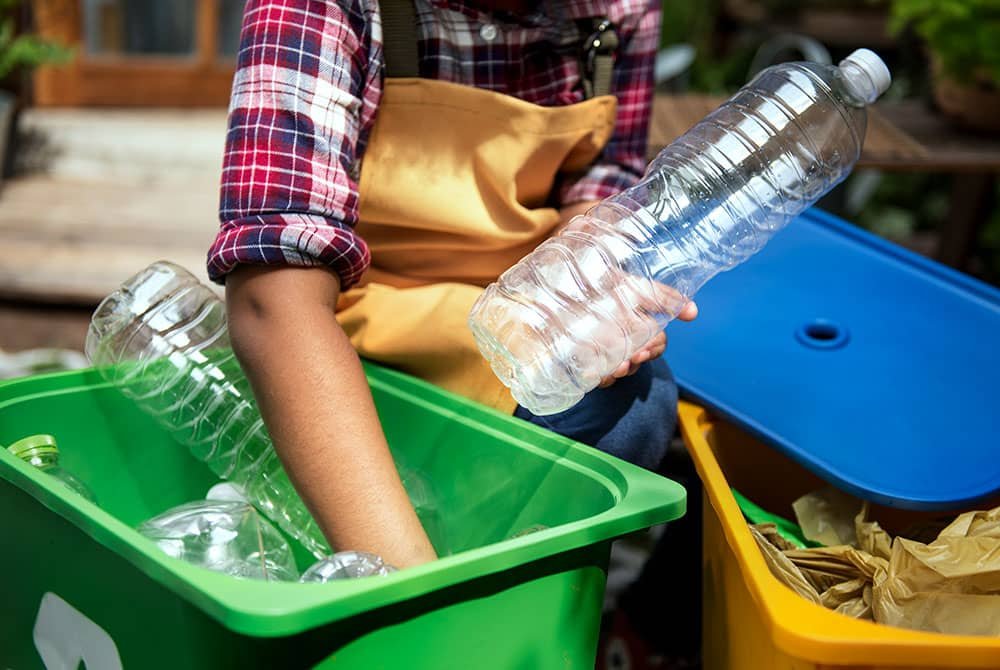 People ask: why recycling is important? Recycling, which mainly consists of re-using the raw materials still present in the finished products, is a partial solution that, when properly executed, solves problems. It gives us new materials without destroying natural and ecological assets, and it prevents issues related to the disposition of the used products.
The average American generates 4.4 pounds of trash a day, the most of any country!
It can be tricky to know what the recycling symbols mean and how to recycle. We put together a list with the most popular recycling symbols and what they mean. 
Another issue in many cases, the materials used are still worth something, but they get tossed away, further destroying this valuable asset.
Resources are Limited, Recycling is Infinite.
Here we put a list with a few reasons why recycling is important:
Why Recycling is Important?
Recycling reduces the need for extracting (mining, quarrying and logging), refining and processing raw materials all of which create substantial air and water pollution. As recycling saves energy it also reduces greenhouse gas emissions, which helps to tackle climate change.
Recycling preserves precious natural resources
Recycling saves energy
Recycling causes far less harm to the environment and animals than extracting raw materials
Recycling reduces the amount of waste that is sent to landfill
Helps Avoid Emission of Harmful Gases & Chemicals
Benefits Biodiversity and Ecosystem
When we don't recycle, we tend to throw things away. The things we throw away typically end up in landfills or in the ocean. This pollutes the water and hurts animals.
Recycling reduces the need to grow, harvest, or extract new raw materials from the Earth. Recycling is important for the environment. if we want to preserve this planet for our future generations. It is good for the environment since we are making new products from the old products which are of no use to us.
The United States Environmental Protection Agency (EPA) has found that recycling causes 35% less water pollution and 74% less air pollution than making virgin paper.
Recycling paper saves energy, reduces pollution, preserves trees and conserves landfill space.
Recycling begins at home; if you are not throwing away any of your old products and instead utilizing it for something new then you are actually recycling. When you think of recycling you should really think about the whole concept of; reduce, reuse and recycle. REDUCE the number of things you use. REUSE what you can. RECYCLE the rest. Recycling should be a last resort, not the front line of environmental stewardship a lot of people seem to think it is.
Landfills emit carbon, and producing everything we put in the landfill produces carbon.
Recycling is not 100% effective and just because you put it in a recycling container, it does not mean that it will be recycled.
Tips for Better Recycling
Small steps we take can make a huge difference, if we do a few small changes in our habits we all can contribute a lot towards a green Earth.
Put the lids back on. This is a simple thing you can do and it can prevent contaminating your recycling and they are too small to make it through most recycling sorting machines. This way you increase the chance to get recycled and not get into the landfill.
Squash bottles. Before you put the bottles into the container, squash plastic bottles. This saves space and more bottles can fit, and also helps to prevent rolling them off the sorting machine conveyor belts. Same apply for paper boxes since it can save tremendous amount of space.
Recycle at the supermarket. Many big supermarkets have recycling points where you can bring your recyclable plastic film and plastic bags.
Empty and rinse. Remember to always rinse before you recycle packaging that had food because it can contaminate the your all recycling and also can cause the recycling facility to do not use your recycling.
Know what to recycle. Before you start, you will need to know what to recycle and where to send them for recycling.
Reduce and reuse first. To make a difference to the environment, you should first look towards reducing consumption.
Final Thoughts
According to a study, air pollution contributed to approx. 5 million death globally in 2017 and reduces life expectancy to 1 year and 8 months worldwide.
Recycling is one of the best ways for you to have a positive impact on the world in which we live. Recycling is important to both the natural environment and us. We must act fast as the amount of waste we create is increasing all the time.