Sustainable Baby Gift Ideas that are unique, eco-friendly baby gifts made from safe, sustainable, and natural materials, that your friends will love!
What is a Sustainable Gift?
Giving is always better than receiving—especially when you're gifting a sustainable and environmentally friendly gift that is useful for someone in your life. You may be looking for baby gift ideas that have responsible processes of production, upcycled, and made with non-toxic materials.
A sustainable gift is when something is produced with the responsibility to nature and the environment, with fewer carbon emissions, less to no chemicals used, and plastic alternatives. No matter if you or your friend is going towards sustainability useful sustainable gifts are always appreciated and way better than gifting something that in few days will be forgotten and never used. Even small gift made from complately natural products that has a natural appreciation for the environment.
What a better way of introducing your child to a sustainable living than starting from the day it was born. here we put together a list with our top suggestions for sustainable baby gift ideas.
Top Sustainable Baby Gift Ideas
Every year only in United Stated are born over four million babies and uses during their first year of life, average about 2500 diapers. Two third of the used diapers end up in the landfills or average over four million tons of used diapers every year.
Americans generated about 292 million tons of trash in 2018, according to the U.S. Environmental Protection Agency (EPA). Another reason to turn to cloth diapers is that disposable diapers contain many harmful substances. Reusing cloth diapers can save millions of tons every year and can help and start the newborn's life with a responsible and sustainable life.
A cloth diaper is a reusable diaper made from natural fibers, man-made materials but often they may be bleached white. It is more sustainable to use the fiber's natural color in cloth materials made of wool, bamboo, and unbleached hemp.
Sustainable diaper bags are another great suggestion for sustainable baby gift ideas, made of organic materials, natural materials, recycled plastic bottles, and vegan leather. Within an affordable price range. The diaper bag is one of the most important baby essentials for a prepared parent.
This a must-have item when you leave your home with your baby and can make your day a better by reducing the number of bags you need and bringing diapers, baby wipes, a changing pad, snacks, baby bottles, burping cloths, pacifiers, baby lotions, diaper rash creams, cloth diapers, and a change of clothes.
These baby wipes are made from viscose derived from sustainably grown bamboo and a safe alternative choice for parents. Bamboo grows significantly faster than traditional tree-based products. Caboo baby wipes are lightly enriched with Vitamin E and aloe to gently nourish the baby's delicate skin.
These bamboo wipes are alcohol free, chlorine free, paraben free, formaldehyde free, phthalates free.
Unlike trees which can take up to 30 years to grow, bamboo grows back as quickly as 3-4 months.
Lifefactory Glass Bottles are made with durable silicone sleeves that provide non-slip grip and help protect the glass while delivering a pop of color. The high-quality glass is made in France.

The company is focused on quality products, continually striving to reduce single-use plastic, and producing reusable bottles and glassware to insulated totes. The bottle is BPA-free glass bottles that offer a pure taste with no leaching from plastics or metals and have access to add ice cubes, citrus slices or tea bags.
The use of borosilicate glass helps with durability, as well as allows you to place this bottle directly from the freezer to warmer without worrying about temperature shock. The bottle comes in a variety of different colors for the sleeve.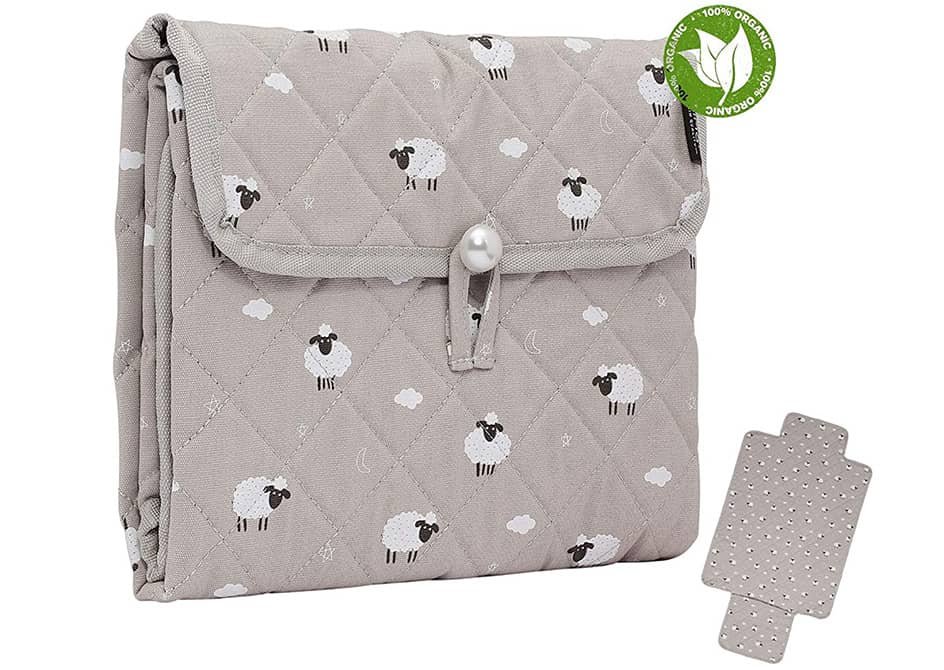 This organic cotton portable changing mat station has the best fabric for baby skin. The outer fabric is thicker than the inner fabric for more protection, easy to open, quilted to add more comfort. This portable changing pad for a baby is perfect for your diaper bag in any situation inside and outside.
A common material in other baby changing pads is petroleum-based polyurethane foam. This organic baby changing pad Is lightweight, breathable, hypoallergenic, and washable. No harmful chemicals are used in textile processing.
No matter how absorbent the diapers are or how frequently you change them, diaper rash is common to babies. It is always good for the health of your baby to choose the best natural and organic diaper rash creams that are created by brands that believe in safe, natural & effective baby skincare products and support sustainability.
These rashes can be triggered by the ingredients in diapers or bath products or a combination of irritants caused by poop, moisture, air, and pee. The diaper creams are water-based, which makes it easy for the skin to absorb and the most common ingredients are natural, antibacterial, and anti-fungal essential oils or coconut oil, beeswax, shea butter, zinc oxide.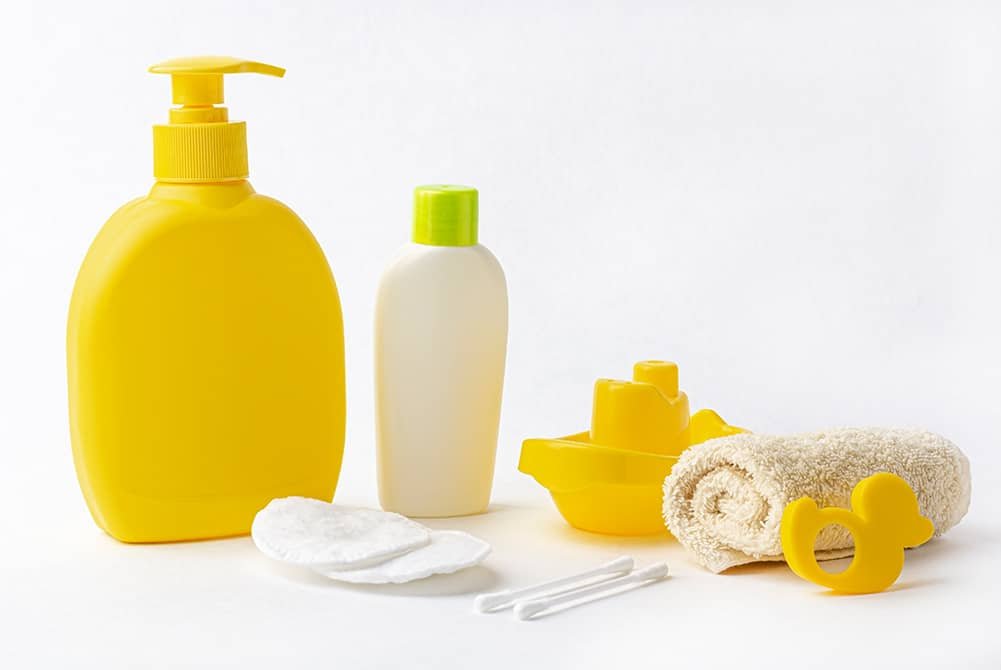 Erbaviva is certified USDA organic and its products are free of dangerous pesticides, fertilizers and toxic chemicals, including parabens, phthalates, sulfates, pegs. Erbaviva is created by Robin Brown and Anna Cirronis and it is made in Los Angeles in a green solar-powered manufacturing facility. They offer a beautiful line of authentically organic skincare products.
The Erbaviva Baby Care Set includes a travel baby shampoo, travel baby lotion and an award-winning baby lip & cheek balm.
Handmade crochet baby booties are another sustainable baby gift ideas and you can support crafted handmade booties from local communities using sustainable products.
The crochet baby booties are a perfect way to keep your baby's tiny feet cozy and warm in the cold weather. Even you can have fun and try to make yourself using unique pattern that can be customized with color, size and your own design for the perfect finish.
Of course, it is always good to look for sustainable sourced and no harsh chemically used materials, which are good not just for the environment but your baby's health too.
This is a plastic-free laundry detergent with a box made from recycled cardboard and the pod membrane is completely dissolved in the washer. They are also completely transparent about their ingredients, which are plant-based sourced, and are dye-free, npe-free, phosphate-free, chlorine-free, and animal cruelty-free.
Another reason to support this company is that their compact and a more efficient design, produced products that require less packaging and become more efficient to ship. This way they help for carbon emission reductions.
Baby Wooden Ring Rattle is another great suggestion in our list with top sustainable baby gift ideas and you can always look to support small craft shops and make sure the wood is Phthalate-free, latex-free, lead-free, BPA-free.
Final Thoughts
No matter what you choose make sure always your purchase helps to make an impact and it is from your heart. Even a small gift can make a huge impact. Many people still do not realize how much waste can be caused but a useless gift just because it is a gift doesn't mean it is good for anyone.
Sustainable gift as well as any other products we use can make a really good impact and preserve the environment for our kids and future generations.