These Sustainable Travel Products are easy steps you can do to help protect the environment and save the Planet, and can also save you money.
Every year millions of tons of plastic and products are dumped in the environment across the world. Stop the Madness!
Here is a simple way you can join the fight to take back the Planet.
Top Sustainable Travel Products you can use for your next trip
If you are just starting in sustainable living a reusable water bottle can help save a lot of money in the long run and help reduce plastic waste. This is great for traveling especially in airports where you can refill from the water fountains.
You can help fight the plastic pollution where a million plastic bottles are used every minute around the globe and the number will increase another 20% by 2021, according to TheGuardian.
Popular brands you can trust for a reusable water bottle are Simple Modern, S'well, Hydro Flask and YETI.
According to a report by Marine Life, a marine conservation NGO, there over 82,000 kinds of chemicals from personal care products have made their way into the world's oceans. We all know that without high-quality sunscreen protection, you risk getting either skin cancer or sunburn.
Things you should consider when looking for sustainable travel products that the bottles, containers, and packaging for their products are 100% recyclable if possible. For the sunscreen to ensure that is safe look for free of titanium oxide and zinc oxide sunscreen.
Here is a great article to help you find sunscreens that are reef safe with recommendations based on extensive research on the internet.
Plastic straws can produce an enormous amount of plastic pollutions which ends up in the ocean and threatens marine life. A quick shocking fact is McDonald's use 1.8 million straws a day in the UK alone. Some countries such as Taiwan is planning a ban on single-use plastic items including shopping bags, straws, and cups by 2030.
Plastic straws are much cheaper to produce than paper straws, and paper still produces waste, while using reusable eco-friendly metal drinking straws is a great way to get help to solve this problem.
Reusable straws come in stainless steel, silicone and bamboo. It may sound like a small thing but imagine how many tons of straws we end up a day.
Most people don't know that makeup wipes are bad for your skin, and full of harsh and harmful chemicals. They can remove the protective layer of your skin and hurt the pH balance of your skin. These makeup wipes are full of synthetic toxic fibers such as polyester and rayon and can cause irritation on your skin.
They are also bad for the environment and you should use instead reusable wipes or bamboo-based wipes to remove your makeup.
Organically harvested cotton, flannel materials, finer muslin, plush fleece-like fabrics are a sustainable alternatives to cotton pads.
Solid toiletries are good for the environment and can save you money. Sustainable solid toiletries avoid using chemicals and other harsh ingredients and are kinder to your skin and hair. They are also great when you travel and you do not have to worry about putting them into ziplock or liquid limitations through the airport security check.
You'll also get more uses out of the product. Most of them also do not use parabens and sulfates and are cruelty-free products, less likely to cause acne, breakouts, allergies or irritation. Soup, exfoliate, body lotion, natural deodorant, eco-friendly dental care tablets are all great for the environment and perfect for traveling and come with sustainable packaging and have zero waste.
More and more people are adopting more sustainable living and looking for sustainable and eco-friendly products. Within the last few years, toothbrushes made of not plastic material like bamboo toothbrushes, have gained popularity.
Bamboo makes a perfect eco-friendly toothbrush and that is biodegradable and comes in 100% recycled biodegradable packaging.
Every year billions of toothbrushes find their way to landfills. According to dentists, we have changed our toothbrushes every three months.
There are also toothbrushes made from BPA-free, biodegradable plant-based plastics. This small step to switching to more environmentally friendly toothbrushes is one more small change that will make a big difference over the long term.
Non-plastic utensils are of better quality. Stop using plastic utensils and you will dramatically reduce the costs associated with consistently purchasing disposable items. A great way is to always keep a waste-free kit, including reusable bottles, utensils, and dishware somewhere that's easily accessible.
There are even edible cutlery is a fairly new alternative to plastic utensils. This is getting more popular in the United States and is currently made into spoons at this point from a flour mix of rice, jowar (sorghum), and wheat.
Eco-friendly towels are made responsibly with all-natural or recycled fibers towels, including many organic beach towels. When you look for sustainable towels, there are a few things to check the product is made from earth-friendly fabrics and processes, not use of toxic chemicals. You do not want to use a towel on your skin that had used potentially toxic dyes and other chemicals during the manufacturing process. Another thing to look is to be sure the company is using fair labor practices and transparency.
Another thing to remember is why eco-friendly beach towels is better – many beach towels are made from plastic, which is bad for the environment and for your health. Also, the wastewater after you wash them contains many microplastic fibers that end up in the ocean and cause harm to marine life.
Most people don't know but disposable coffee cups are not recyclable, they contribute to the masses of waste we produce every day. You need a special recyclable plant to able to process the disposable used cups. And unfortunately, more than 99.75% don't get recycled.
You can easily reduce your waste by using a reusable travel mug with you for takeaway coffee or tea. A thin layer of 100% oil-based polyethylene plastic is placed on the Starbucks paper cups which makes the cups impossible to recycle.
A solar charger is portable and great for outdoor. You can easily carry it anywhere you go and charge the battery of your device. Solar chargers can be divided into 2 types: with a battery inside or without any battery inside. Usually, the one with a battery will have a small power solar panel and has AC adapter.
These solar chargers you can use even at home. You may think phones use less energy but think about how much they use in a month and how many times you charge your phone. Window solar charger is a great way to charge your phone at home with solar energy.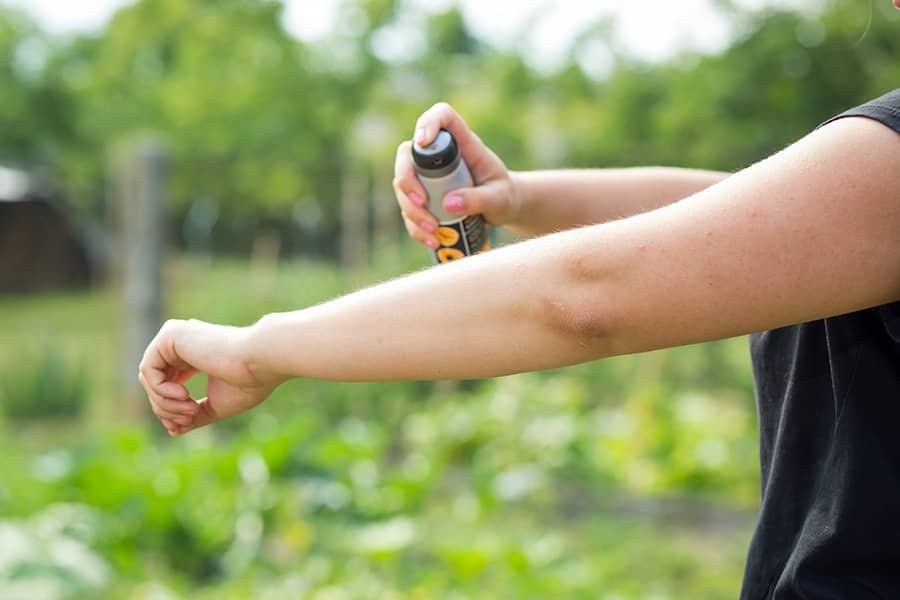 We all like it when it comes warm but with the warm weather comes and one downside: bug bites. Plant herb-based insect repellent solutions last for a short time only and you have to apply them more often but they are better for the environment. They do not contain any dangerous chemicals such as DEET, pyrethroids, permethrin, and cyfluthrin, compare to most commercial bug sprays. 
Potential health issues of those chemicals for people are headaches, seizures, asthma, skin irritation, neurotoxicity, and more. While plant-based are better for you and for the environment.  You can even easily prepare these eco-friendly herb-based bug repellants at home using ingredients like baking soda, rosemary, peppermint, mineral oil, or citronella. 
Solar-powered speakers have evolved and have many advanced features that most regular speakers have. Features like Bluetooth connectivity, high-quality audio and weather-resistant are common for those types. they may also have USB ports to charge other small electronic devices
You can use these portable speakers everywhere you go and they can vary in size and features. If more people start using more solar energy for their gadgets, this will have a huge positive impact. imagine billions of phones, speakers, and other gadgets if they switch to solar charging instead of the electric grid. This will lead to less use of focus fuel, less CO2 emissions. And the best thing is you can use them at home and outdoor.
In recent years have been created more environmentally friendly period products available such as reusable pads, reusable tampon applicators, period underwear and menstrual cups. It is estimated that a woman goes through approximately 11,000 disposable pads and/or tampons in a lifetime.
In the world, there is an average of over 100 million women worldwide using disposable sanitary products, and most women menstruate for around 40 years, according to NationalGeographic.
These sustainable menstrual cups are not only convenient but also an eco-friendly and safe alternative to tampons and sanitary pads. 
In recent years more and more people are aware of the environmental problems the world is facing and more companies are working to find solutions. One simple thing people can do is replace snacks, food, sandwich and shopping bags with reusable sustainable alternatives.
Reusable snack bags replace single-use of food wraps such as plastic sandwich bags or plastic wrap and are a great choice for snacks and food.  Besides being environmental-friendly, these reusable snack-backs have many benefits such as being easy to clean, quick-drying, you can use them for a long time, great sealing.
Avoid using lather unless is eco-friendly vegan, produced with sustainable practices. Use bags made from natural materials and eco-friendly products or organic products that are better for your health. The benefits of using eco-friendly toiletry bag are not just for you but for the environment as well.
Buy products that do not use harsh chemicals during the manufacturing and have transparent and clear labor policies and do not have exploitative working conditions found in some factories and employment opportunities worldwide.
Using a portable water purifier is another way to reduce your plastic use. Millions of plastic water bottles are sold every day. Studies have shown that bottled water is not significantly safer than compare to tap water. It takes a few hundred years for single-use plastic water bottles to degrade in a landfill. Just by using a reusable water bottle, you can save 156 plastic bottles per year. 
It is estimated that over 38 billion plastic water bottles are deposited in landfills each year. Portable water purifiers are great convenient, reusable, and practical. They not only save on plastic but also save you money in the long run. Water filtration bottles are safer not only for our health but also for our environment.
The ingredients used in laundry detergent can have negative effects on the environment, nervous system, and respiratory system. They contain chemicals such as chlorine bleach, formaldehyde, phosphates, sodium lauryl sulfate, nonylphenol ethoxylate, fragrance, and more that stay on your clothes and can be absorbed into your body harm your health.
There are biodegradable and non-toxic laundry detergents that are free from harsh chemicals and use safe surfactants, builders, enzymes and bleaches.
Billion loads of laundry are done every year in the United States and all this water ends up and pollution water basins and the ocean. There are better eco-friendly options, zero waste, that are all cruelty-free and vegan. Laundry strips, laundry powder, laundry detergent pods, eco nuts, laundry sheets, or laundry tablets are all better options than the traditional full with chemicals laundry detergents.
Soap nuts are zero waste, natural, and safe for sensitive skin laundry detergent. They are made from the Sapindus mukorossi (soapberry) tree. Soap nuts are also called soap berries and are the dried shell of berries from the Sapindus plant family. They are used as a natural, eco-friendly alternative to laundry powder and household cleaner. When they contain saponin, which is mixed with water, possesses soap-like qualities and removes the dirt from your clothing until rinsing occurs.
You can use them as a sustainable laundry detergent, for your dishwasher, prepare a liquid soap or even glass or all-purpose cleaner.
The impact plastic shopping bags have on the environment is enormous. Every day millions of single-use plastic bags end up in the landfill and might end up being ingested by animals which might cause death. It is estimated that the average American family uses 1,500 plastic bags a year. Switching to biodegradable, reusable bags not only keeps animals and wildlife safe but are better for the environment and your health. An estimated 500 billion to 1 trillion plastic bags are used each year, and they're ending up in oceans, soils, animals.
Reusable organic bags are used to prevent environmental pollution and the materials, used to produce these bags, do not harm the environment. These bags are of better quality, can be used for a longer time, and do not use crude oil and natural gas to manufacture compared to plastic bags.
The packing cubes are small bag-type containers, that help you to organize your toiletries, clothes, and other things within your main travel bag. The compression packing cubes can help condense your stuff to take up less space. The packing cubes are great for traveling and can make you avoid using plastic backs or other plastic to help organize your travel stuff.
There are some factors you have to consider when purchasing packing cubes such as material, weight, visibility, breathability, but also make sure the companies who manufacture them are using sustainable practices and transparent labor policies.